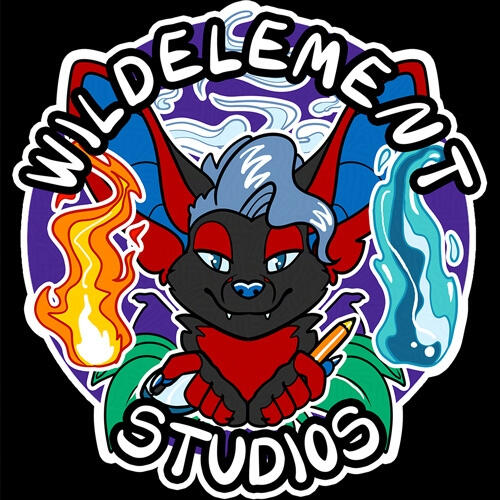 WildElement Studios
Fantasy Illustrator & Multi-Artist Projects
Nonbinary (they/them)
---
Social MEdia
Online Stores & Subscriptions
Streams & Videos
About

WildElement Studios is run by Temrin, a freelance illustrator from Canada, specializing in fantasy and anthropomorphic subject matter as well as small business services such as website design and development, branding and logos, social media and marketing, Patreon and profile copy writing audits, as well as some art printing services.My work is not approved to be sold as NFT's, used in AI learning, or any other use that is not given written permission.
WildElement Studios, while run by one person, the "studio" aspect stems from the focus on hosting community projects that feature other creators like zines, prompts, and online events! Each of these are run on their own, with their own staff (if any) but are under the studio umbrella.Looking to get involved? Check the projects below!
---
Community Projects
Ancient Elementals
Ancient Elementals are folks who have consecutively pledged for 6 months or more through my Patreon. These patrons receive bonus rewards based on how long they've pledged as well as how much they've pledged, ranging from thank you videos, commissions, merchandise and other special tokens.
---
You can now get the Monthly Art Bundles and Discord access with a Gumroad Subscription if you prefer to not use Patreon! (There are more perks on Patreon right now but if I can get more subscribers on Gumroad, I will look into expanding the Gumroad perks!)
8+ Year Patrons
Skyicn | UMSL | J H | Bozo Lummox | Mr.R
5+ Year Patrons
Arcten | Onnanoko | Limni | Ember Saffron | TLDragon | Micah | Lochy | Chocomage | GoldenGriffiness
1+ Year Patrons
Zannah | Zen | Greyson | Tenyo | Prince | Caytlin | Jelly | Ashgar | Scuzz | Possum
6+ Month Patrons
Phil | Moose
Naiser - Mar 5, 2019
"I've been following Temrin as a creator for over 10 years now and have gotten quite a few commissions. Every time I've done a purchase, the attention to detail and customer service, to make sure the commissioner is happy, is always top notch."
Bozo - Mar 3, 2019
"I've been a patron of Temrin's for SO long... About 5 years I think? Anyway, they set my high standards for commission art, as they are incredibly professional and prompt in their responses to questions. Their patreon is a great way to keep in touch when it comes to commissions as well, as every month or two they shares what her plans for the future are, so you're never left in the dark wondering what is going on. You can get a lot of art for not too much money too, as well as freebies and discounts!"
WDG - Mar 3, 2019
"I joined Temrin's Patreon campaign a little over two and a half years ago, but I had not really been active in it until about a year ago. Temrin does some really nice work. They are easy to talk to on their Discord server, and responsive when working on commissions. Additionally, they are willing to try unconventional characters in her artwork, and has done an excellent job bringing some of my ideas to life from a combination of my very basic MS Paint sketches and written descriptions."
Oasus - Mar 3, 2019
"I've known Temrin for a good number of years now and roughly 2 years ago I was finally able to become one of their patrons. They has never disappointed me with their level of detail in their work. They are transparent about everything and is always willing to give an update when you ask."
Art & Services
Click image to view prices
Please keep in mind that commission openings are generally given to Patrons first, then posted to the public.
Even $1 patrons get tons of behind the scenes content and dibs on slots.My form is always open for quotes, however, so feel free to send one in.
Don't see what you're looking for? Select "Other" on the form and describe your needs. You can now get eGift Cards! These only work for commissions/items paid through Square Invoices.
---
Digital Illustration
---
VRChat Retextures
Bases Available:
Julia Winterpaw - Canine Male UPDATED, Canine (Feminine, Complete), Canine (Masculine, Expanded) Shade the Bat - Awtter (+DLC shirts)
New bases can be purchased upon commission. (Both client and commissioner must have the avatar.)
Feel free to ask about adding -already made- assets to your avatar, like events badges, themed assets, emissions, etc.
I'm new at this, but possibly willing to try.
---
Traditional Illustrations
---
Branding, Merch & Promotional Material
Looking for Websites, Branding, Social Media ads and more?
Use the commission form above to send in your project details (select the "other" category) and we will work it out from there.
(New form and website layout on the way.)
View more community examples here.
---
Other Art
---
Other Services
Video Editing & Video Captioning/transcripts.
Social Media Scripting & Management.
Social Media Template Creation (Visuals, Text, PostyBirb setup.)
Cross Promotion / Promotion Trades.
Printing Services (4x6 - 11x17", prices vary.) Shipping or select at-event delivery available.
Artist Group Orders for Merch.These are organized and accepted case by case, depending on time available, and other factors. Feel free to reach out about them. Most services are ~$25-30/h CAD, with Cross Promotion generally being an equal trade, and Printing Services and Group Orders are a flat rate.
---
Shop
Visit full shops at:Etsy - Limited edition prints, stickers, charms, wristbands, etc
Teepublic - Tshirts, mugs, tote bags, button pins, masks, etc
Redbubble - Tshirts, metal prints, mugs, hoodies, skirts, etc
Gumraod - 3D references, art books/archives, themed packs, etcLooking for illustration commissions?Check out my Virtual Vendor Table for online event offerings.
---
Community Work
I enjoy creating content for local and community events when time is available to do so and am always open to discussion about quotes/trades/etc.Please note that while some of the artwork is my own, some has been provided by the client and/or their team for me to create a final product out of.This is not a complete list of events or works.
---
CozyCon Online
2020-Present
2020: Chair, Social Media, Website, Marketing, Artist, Discord Mod, etc
---
Howloween
2011-2021
T-shirt Artist: 2011
Social Media, Marketing, Web Dev: 2012-2021
Art Director: 2012-2020
Artist 2012-2022
Vice Chair: 2017-2021
Discord Moderator: 2020-Present
(And various other positions)
---
Vancoufur
2012-2019, 2023
Social Media, Marketing, Artist: 2012-2017
Art & Conbook Cover Director, Media Executive: 2014-2019
GOH Liaison: 2015-2017
Admin: 2016-2017
Advisor: 2018, 2019
(And various other positions)
Community Spotlight (Guest) 2023
---
Tigerdile
2014-2019
Moderator, Social Media, Marketing, HomeCon Organizer.
(And various other positions)
---
Other
Vanhoover, Camp Feral, BCFurries
---
Virtual Vendor Table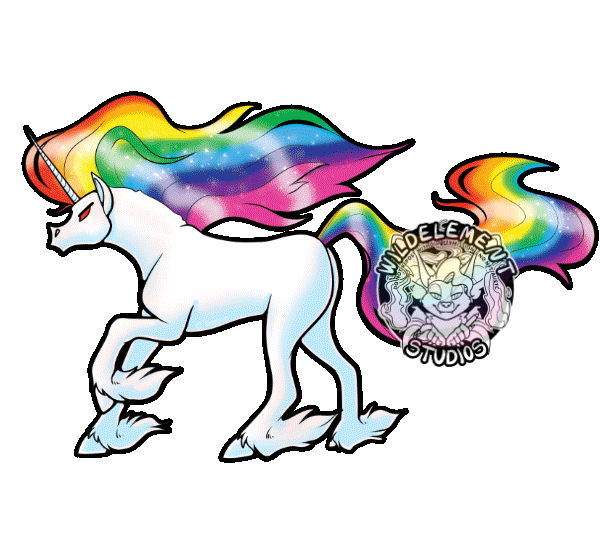 2023 EVENT SCHEDULEFurality (Virtual) - Feb 17-18 - Attending Only
VancouFur (IRL/Virtual) - Mar 2-5 - Community Spotlight/Guest, Vendor (Table 12), Panelist
CANZine (Virtual)** - May 5-11 - Vendor
CozyCon Online (Virtual) - May 20-21 - Staff/Vendor
Fur-Eh (IRL) - Jul 6-9 - Vending Unexpected cancellation
Art Fight (Virtual) - All July - Follow my profile!
DVS/Korpscon (Virtual) - Aug 24-27 - Vending
CozyCon Online (Virtual) - Sept 15017 - Staff/Vending
Howloween (IRL/Virtual) - Nov 10-12 - Staff/VendingAre there events you'd like to see me at? Let me know!I prioritize in-person Canadian events that have masking policies to keep us safer, and virtual events that focus on arts, zines/publications, furry, & mlp but I'm always open to check out new things!
---
VIRTUAL TABLEClick on items on the table image or scroll down to view more information!
All prices are in CAD unless otherwise states on their buy page.Shop directly from my storefronts on
Etsy | Teepublic | Redbubble | Payhip | Gumroad You can now get eGift Cards! These only work for commissions/items paid through Square Invoices. Looking for commissions?
---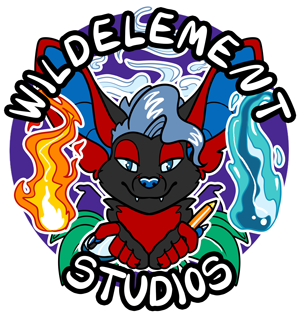 Get the FREE template for this digital vendor table layout image on Gumroad
NEW ITEMS!
Limited quantity! Get your Inflatable Mallet, and Finger Monster vinyl stickers, and new Pogs featuring Rivet, BeastJim, Acacia.
[CHARITY] Breast Cancer AwarenessPartial proceeds goes to Breast Cancer ResearchORDER HERE
Buy more than 1 item and save on shipping!Back to Table Image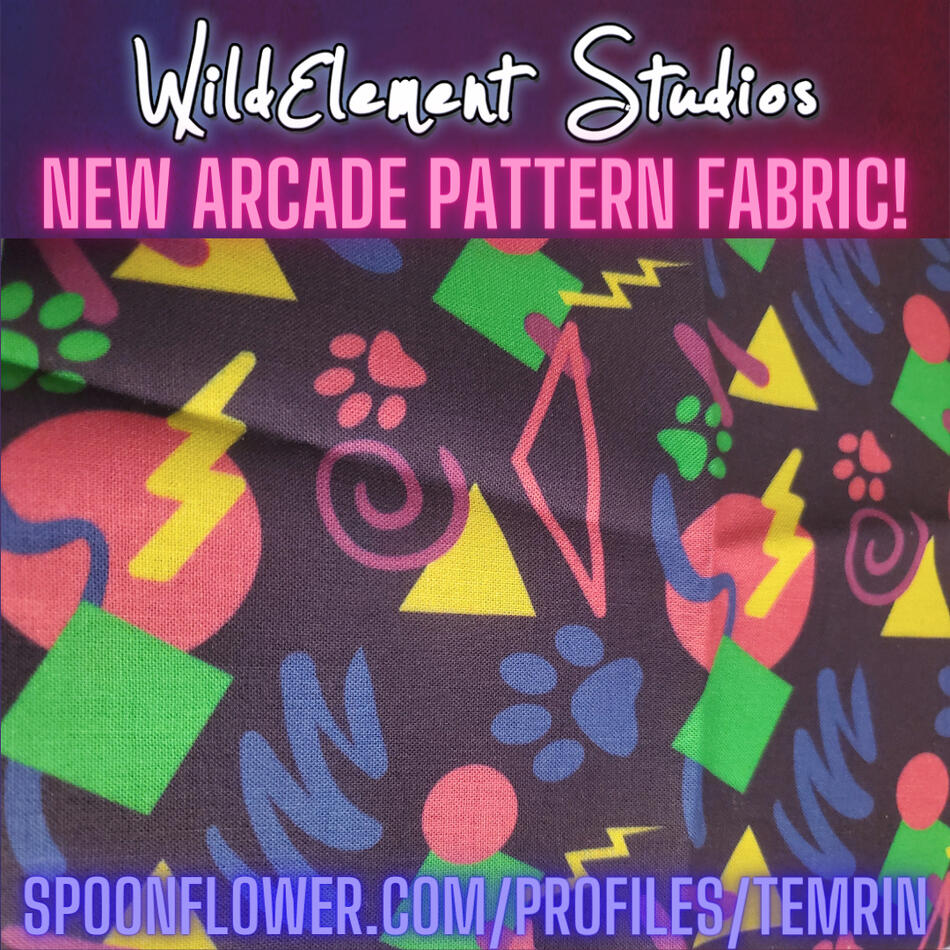 Large Format Prints/PostersLarger than 8.5x11" up to 11x17".
Limited edition, some signed/numbered. Some have free N.A. shipping!ORDER HERE
Buy more than 1 item and save on shipping!Back to Table Image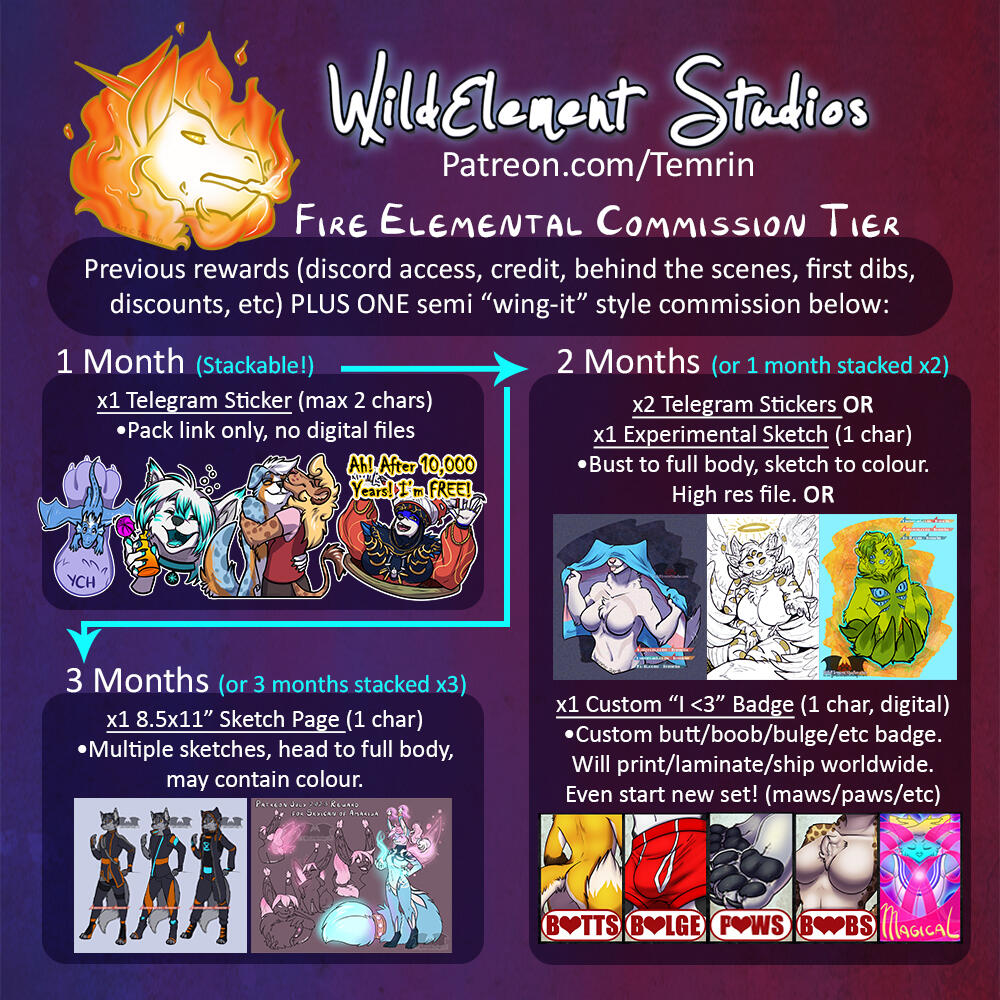 Limited Edition Holographic Prints8.5x11" Holographic prints. Free N.A. shipping! All are numbered, some are signed!ORDER HERE
Buy more than 1 item and save on shipping!Back to Table Image
FINAL COPIES!The final prints of these runs. Backed, signed and come with bonus goodies!ORDER HERE
Buy more than 1 item and save on shipping!Back to Table Image
Canvas Swap Zine MerchHelps keep Canvas Swap Zine running. All are in limited supply.Buy Wristbands Here
Buy Sticker/sheet, Pin & Button HereBack to Table Image
MagnetsOnce they are gone, they are gone! Purchase singles or the whole set while supplies last.Rectangular Set Here
Autumn Sphynx Cat HereBack to Table Image
Blacklight Reactive CharmsThese beauties glow under blacklight! Some come with a keychain, some with a charm strap; this is not customizable.Buy Charms HereBack to Table Image

MLP ATCs PrintsLimited Artist Trading Card Prints & Originals. The original Chrysalis ATC glows under blacklight!Buy ATC Prints Here
Buy ORIGINAL ATCs HereBack to Table Image
Trans Youth Donation Drive
Donation Drive May 29th - COMPLETE!
---
Current Total Received:
Commissions: $418.35 CAD
Gartic Phone Shenanigans: $100 CAD
Rollercoaster Tycoon: $78 CAD
Ko-fi Donations: $154.07 CAD
TOTAL: $750.42 CAD
---
Donated To:
The Trevor Project: $378 CAD (approx $290 USD) - Complete
Happily Ever After for Trans Kids (Alabama GoFundMe): $373 CAD (approx ~$280 USD) Covered fees - CompleteTotal: $751 CAD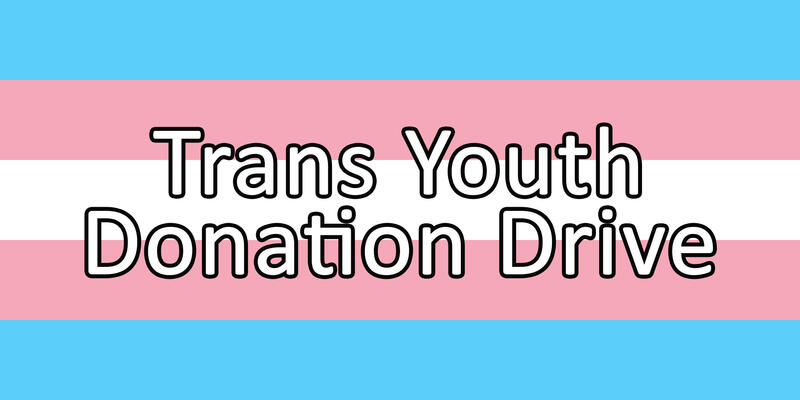 WHAT'S THIS ABOUT?
We're looking to raise funds for Trans/gender non conforming youth support networks in the USA, due to all the abhorrent laws popping up that are criminalizing being trans, preventing trans folk get their medical needs met and more.
We're taking suggestions on places to donate to, and will be making the final call at the end of the streams, but you can also see below for some potentials, or make direct donations yourself.
Big thank you to Sixel for being a stellar human being and prompting this.
SCHEDULE
| Date | Time (PDT) | Artist | Info / Links |
| --- | --- | --- | --- |
| May 28 | 9-10am | Temrin | Streaming on Picarto | Twitch | Piczel | Tigerdile |
| May 29 | 12:30-8pm | Temrin | Streaming commissions on Picarto | Twitch | Piczel | Tigerdile |
| May 29 | 12:30-2pm | Sixel | Streaming Rollercoaster Tycoon on Twitch |
| May 29 | 12pm+ | DragonManMike | Streaming SNES games on YouTube |
| May 29th | 2-4pm | Sixel | Streaming commissions on Twitch |
| May 29 | 4PM+ | Multiple Artists | Gartic Phone: Donate on Ko-fi and suggest a prompt for Temrin to use (may not be able to do all!) Every $50 donated through ko-fi we will do another round. (May limit if we need to rest.) |
| May 29 | 6-7pm | Sixel | Streaming Rollercoaster Tycoon on Twitch |
| May 29 | 7pm+ | Sixel | Streaming commissions on Twitch |
---
Donate directly to folks in need with some charities below! These are not the only ones out there and
Please do your own research on these charities. We've done the best we can to provide links to things that seem to be legitimate and good, but we do not guarantee it! We're only human.
| Charity/Link | Information |
| --- | --- |
| Happily Ever After for Trans Kids | If you like books, check out the digital book bundle drives! We raise money for trans organizations who provide local support to trans and gender non-conforming youth because we believe all trans kids deserve to have a Happily Ever After. They donation directly to https://www.transtexas.org/ with thier bundles, so we will as well. |
| The Trevor Project | The Trevor Project is the world's largest suicide prevention and crisis intervention organization for lesbian, gay, bisexual, transgender, queer, and questioning (LGBTQ) young people. |
Suggest charities to us on our [twitter thread](https://twitter.com/WildElements/status/1529633555831148545)
Participating Streamers
Payments will be made via Paypal Invoice for Commissions, and Ko-fi for Gartic Phone and Game Stream perks.
Sixel's Commissions
Live Commissions, Gartic Phone, Rollercoaster Tycoon
See more of Sixel's work on Furaffinity | Twitter | Twitch
Commissions available May 29th! Examples Below
Animated Icon: $50 CAD FULL
1) Vetrina
Sketch Animations: $25 CAD
1) Facewing | 2) Daun | 3) OPEN | 4) OPEN
Doodles: $10 CAD
1) Mc_models | 2) OPEN | 3) OPEN | 4) OPEN | 45 OPEN | 6) OPEN
►Theme Park Prompts for Sketches and Doodles please!
---
Sixel's Rollercoaster Tycoon Perks
Gaming is now over
Name a Park Guest: $3 CAD (1 kofi)
Name a Ride/Food Stall/Washroom/etc: $9 (3 kofi)
Name a Park Guest (VIP) : $15 (5 kofi)
Will turn on notifications for the guest so we can see what they are up to
Name the Park: $30 (10 kofi) (only once)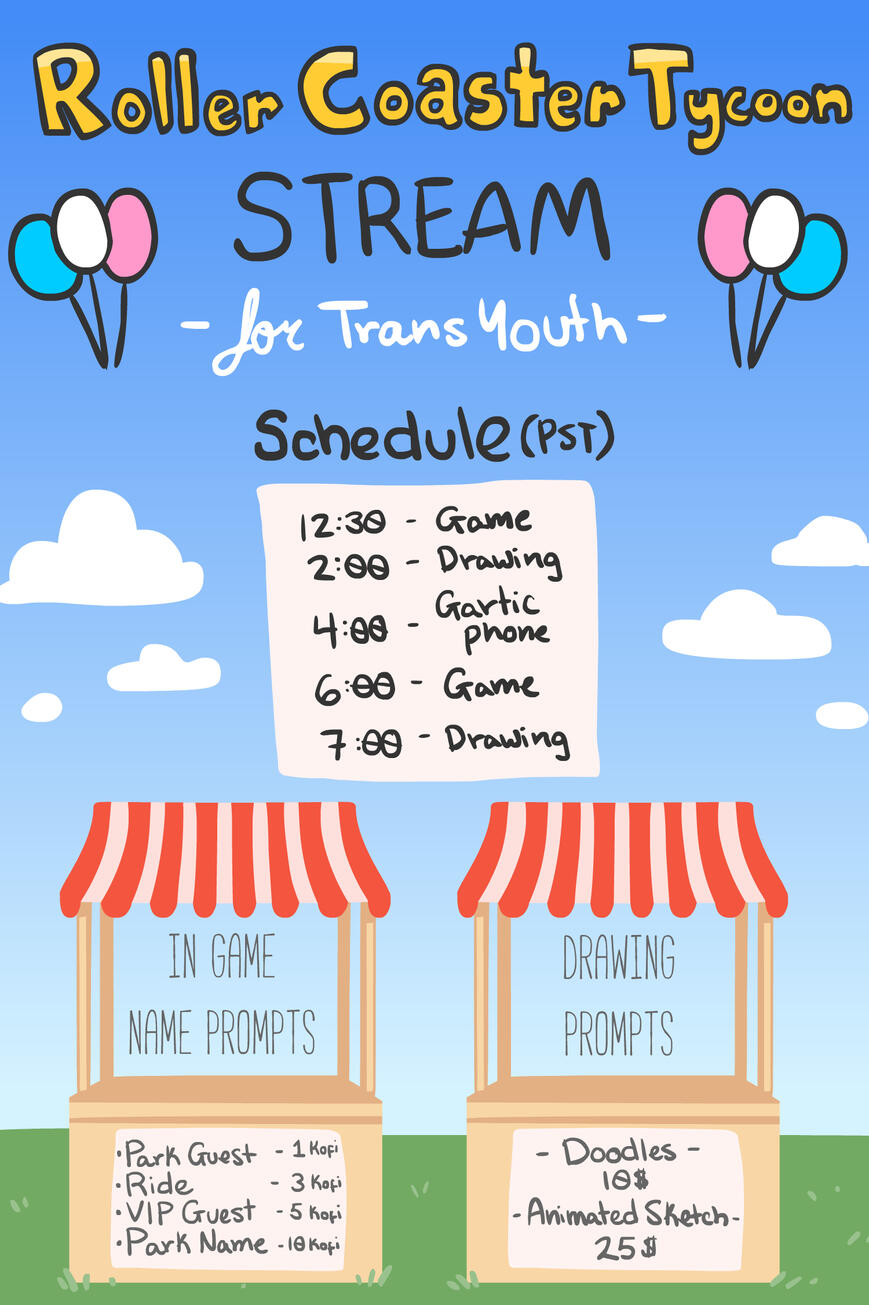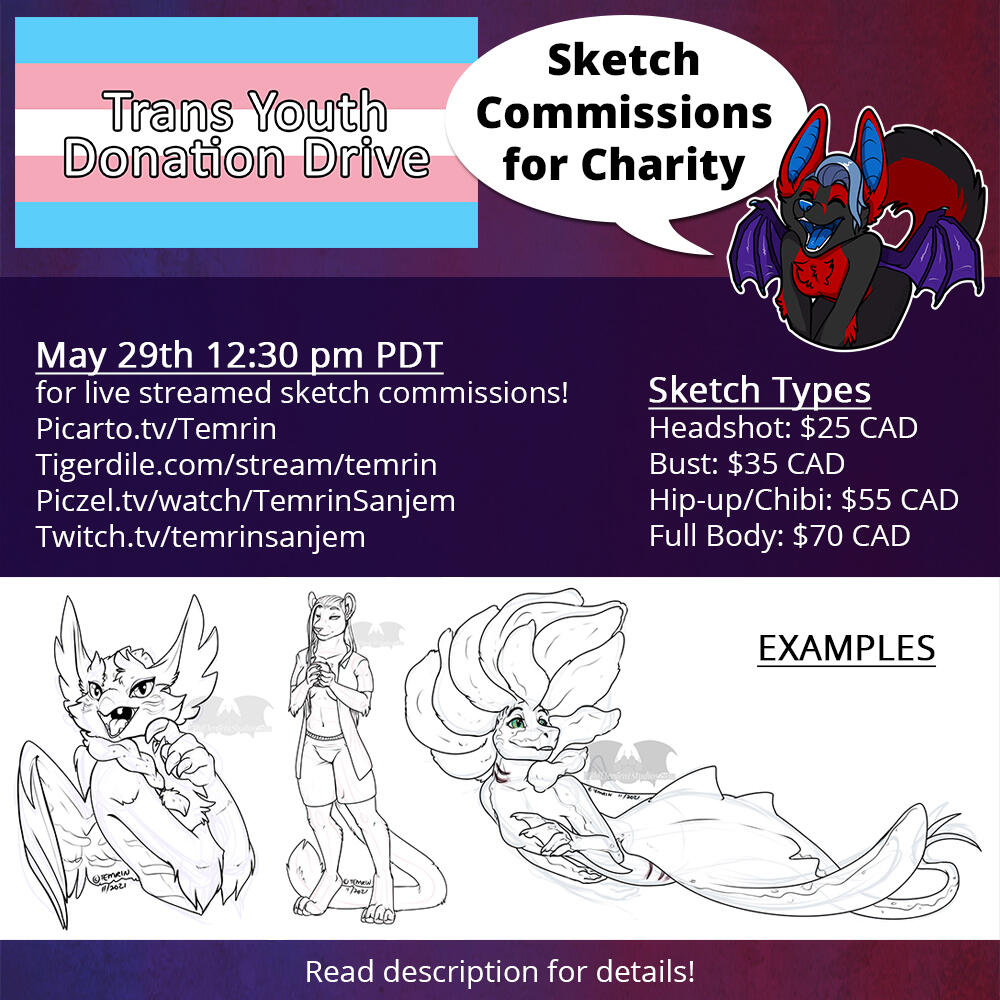 DragonManMike
Drinks & SNES Games
See more of DragonManMike's work on Twitter | YouTubeVote on which Games Mike will play.Each donation, Mike takes a drink.
$1 Sip of beer or mead
$5 CHUG!
$10 Shot of whiskey or rum
$20 double shot of whiskey or rum
$50 shot of 151
$100 double shot of 151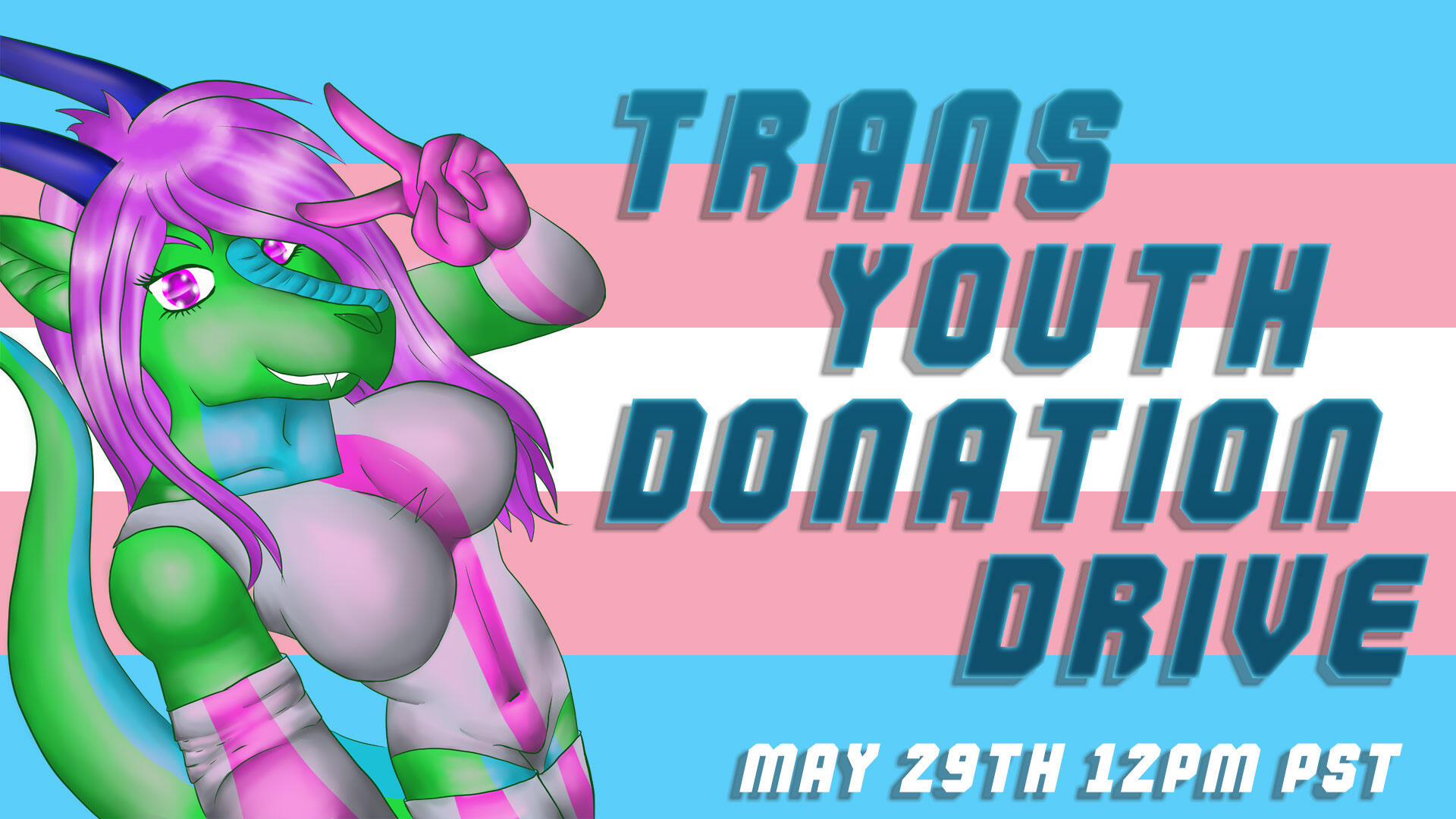 You may also see other artists hanging out and chatting, joining in on the Gartic Phone rounds, and more!
Contact
Contact me at any of the social media sites in the footer or via email with the form below.Please keep in mind that I generally work Mon-Fri ~10am-5pm Pacific but these can change. Expect an answer within 48 hours unless it's a holiday or I've stated on social media that I'll be away for a time.Thank you for your understanding!
Do not send unsolicited commercial electronic messages (CEMs)
---