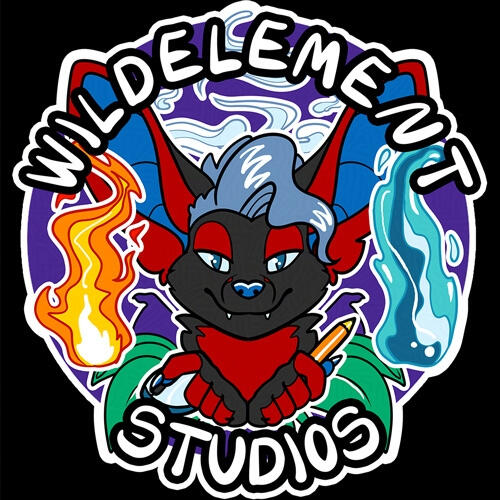 WildElement Studios
Fantasy Illustrator & Multi-Artist Projects
Nonbinary (they/them)
---
Social MEdia
Online Stores & Subscriptions
About

WildElement Studios is run by Temrin, a freelance illustrator from Canada, specializing in fantasy and anthropomorphic subject matter as well as small business services such as website design and development, branding and logos, social media and marketing, Patreon and profile copy writing audits, as well as some art printing services.My work is not approved to be sold as NFT's.
WildElement Studios, while run by one person, the "studio" aspect stems from the focus on hosting community projects that feature other creators like zines, prompts, and online events! Each of these are run on their own, with their own staff (if any) but are under the studio umbrella.Looking to get involved? Check the projects below!
---
Community Projects
Ancient Elementals
Ancient Elementals are folks who have consecutively pledged for 6 months or more through my Patreon. These patrons receive bonus rewards based on how long they've pledged as well as how much they've pledged, ranging from thank you videos, commissions, merchandise and other special tokens.
---
You can now get the Monthly Art Bundles and Discord access with a Gumroad Subscription if you prefer to not use Patreon! (There are more perks on Patreon right now but if I can get more subscribers on Gumroad, I will look into expanding the Gumroad perks!)
5+ Year Patrons
Skyicn | UMSL | PhoenixFire Art | OmniOtter | MrRatt | Bozo Lummox | J H | Artica | WDG
1 Year Patrons
Onnanoko | Zeta Syanthis | TLDragon | Limni | Ember Saffron | Tibo | Micah Nightwolf | Eric | Lochy | Chocomage | Golden Griffiness | Justice | Naiser | Zannah | Zen | Greyson | Oasus | Tenyo | Prince | Teras | Eelowyn
6 Month Patrons
Elarairah | Caytlin | Lino | UBA | Jelly
Naiser - Mar 5, 2019
"I've been following Temrin as a creator for over 10 years now and have gotten quite a few commissions. Every time I've done a purchase, the attention to detail and customer service, to make sure the commissioner is happy, is always top notch."
Bozo - Mar 3, 2019
"I've been a patron of Temrin's for SO long... About 5 years I think? Anyway, she set my high standards for commission art, as she is incredibly professional and prompt in her responses to questions. Her patreon is a great way to keep in touch when it comes to commissions as well, as every month or two she shares what her plans for the future are, so you're never left in the dark wondering what is going on. You can get a lot of art for not too much money too, as well as freebies and discounts!"
WDG - Mar 3, 2019
"I joined Temrin's Patreon campaign a little over two and a half years ago, but I had not really been active in it until about a year ago. Temrin does some really nice work. She is easy to talk to on her Discord server, and responsive when working on commissions. Additionally, she is willing to try unconventional characters in her artwork, and has done an excellent job bringing some of my ideas to life from a combination of my very basic MS Paint sketches and written descriptions."
Oasus - Mar 3, 2019
"I've known Temrin for a good number of years now and roughly 2 years ago I was finally able to become one of her patrons. She has never disappointed me with her level of detail in her work. She is transparent about everything and is always willing to give an update when you ask."
Art & Services
Click image to view prices
Please keep in mind that commission openings are generally given to Patrons first, then posted to the public.
Even $1 patrons get tons of behind the scenes content and dibs on slots.My form is always open for quotes, however, so feel free to send one in.
Don't see what you're looking for? Select "Other" on the form and describe your needs.
---
Digital Illustration
---
VRChat Retextures
Bases Available:
Julia Winterpaw - Canine Male UPDATED, Canine (Feminine, Complete), Canine (Masculine, Expanded) Shade the Bat - Awtter (+DLC shirts)
New bases can be purchased upon commission. (Both client and commissioner must have the avatar.)
---
Traditional Illustrations
---
Branding, Merch & Promotional Material
Looking for Websites, Branding, Social Media ads and more?
Use the commission form above to send in your project details (select the "other" category) and we will work it out from there.
(New form and website layout on the way.)
View more community examples here.
---
Other
---
Shop
Visit full shops at:Etsy - Limited edition prints, stickers, charms, wristbands, etc
Teepublic - Tshirts, mugs, tote bags, button pins, masks, etc
Redbubble - Tshirts, metal prints, mugs, hoodies, skirts, etc
Payhip - 3D references, art books/archives, themed packs, etc
Gumraod - 3D references, art books/archives, themed packs, etcLooking for illustration commissions?Check out my Virtual Vendor Table for online event offerings.
---
Community Work
I enjoy creating content for local and community events when time is available to do so and am always open to discussion about quotes/trades/etc.Please note that while some of the artwork is my own, some has been provided by the client and/or their team for me to create a final product out of.This is not a complete list of events or works.
---
CozyCon Online
2020-Present
2020: Chair, Social Media, Website, Marketing, Artist, Discord Mod, etc
---
Howloween
2011-2021
T-shirt Artist: 2011
Social Media, Marketing, Art Director, Artist, Web Dev: 2012-2021
Vice Chair: 2017-2021
(And various other positions)
---
Vancoufur
2012-2018
Social Media, Marketing, Artist: 2012-2017
Art & Conbook Cover Director, Media Executive: 2014-2017
GOH Liaison: 2015-2017
Admin: 2016-2017
Advisor: 2018
(And various other positions)
---
Tigerdile
2014-2019
Moderator, Social Media, Marketing, HomeCon Organizer.
(And various other positions)
---
Other
Vanhoover, Camp Feral, BCFurries
---
Virtual Vendor Table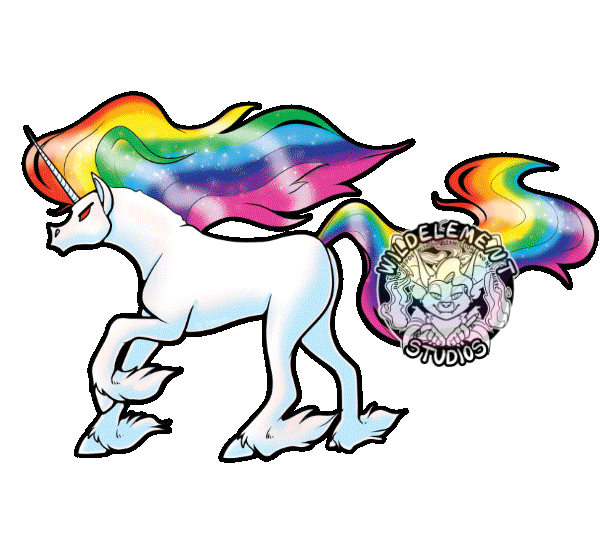 Current Event Schedule
VIRTUAL TABLEClick on items on the table image or scroll down to view more information!
All prices are in CAD unless otherwise states on their buy page.Shop directly from my storefronts on
Etsy | Teepublic | Redbubble | Payhip | GumroadLooking for commissions?
---
Get the FREE template for this digital vendor table layout image on Gumroad

[CHARITY] Pride Sticker PackPartial proceeds goes to a LGBTQIA2+ Charity!ORDER HERE
Buy more than 1 item and save on shipping!Back to Table Image
[CHARITY] Breast Cancer AwarenessPartial proceeds goes to Breast Cancer ResearchORDER HERE
Buy more than 1 item and save on shipping!Back to Table Image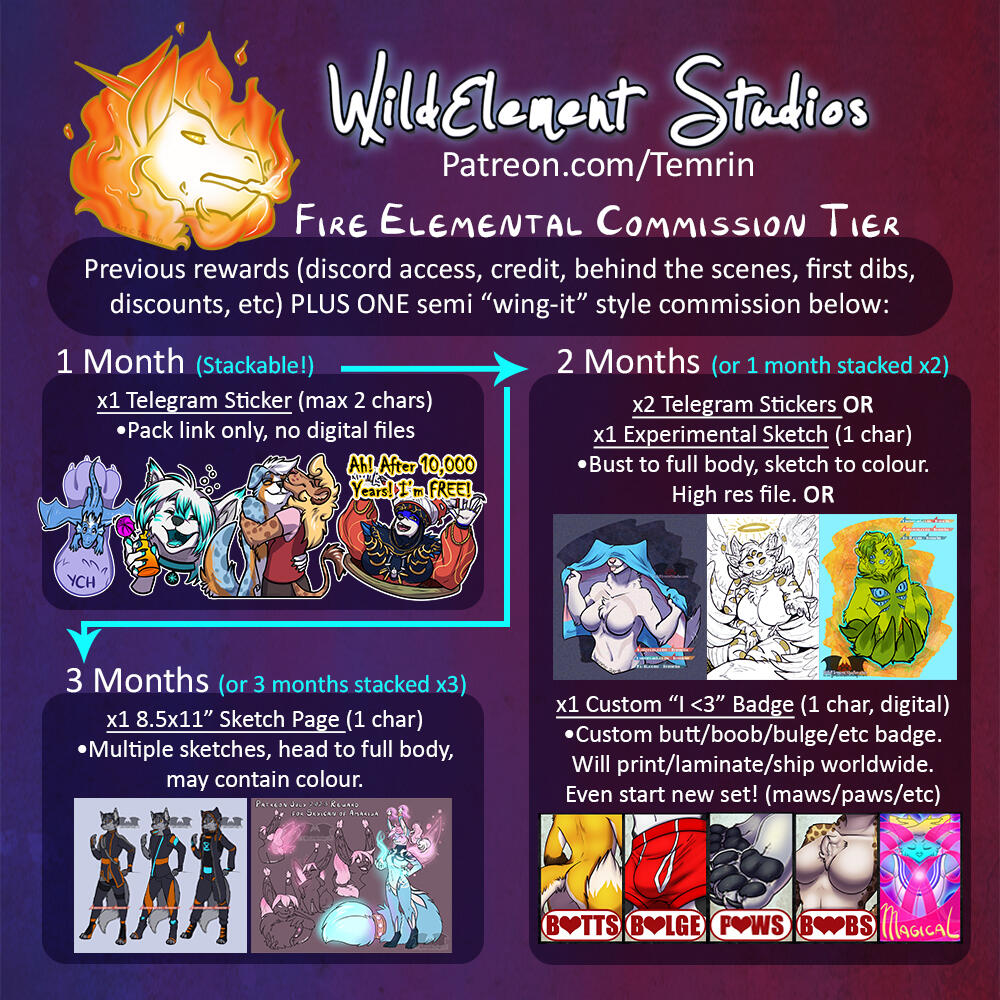 Limited Edition Holographic Prints8.5x11" Holographic prints. Free N.A. shipping! All are numbered, some are signed!ORDER HERE
Buy more than 1 item and save on shipping!Back to Table Image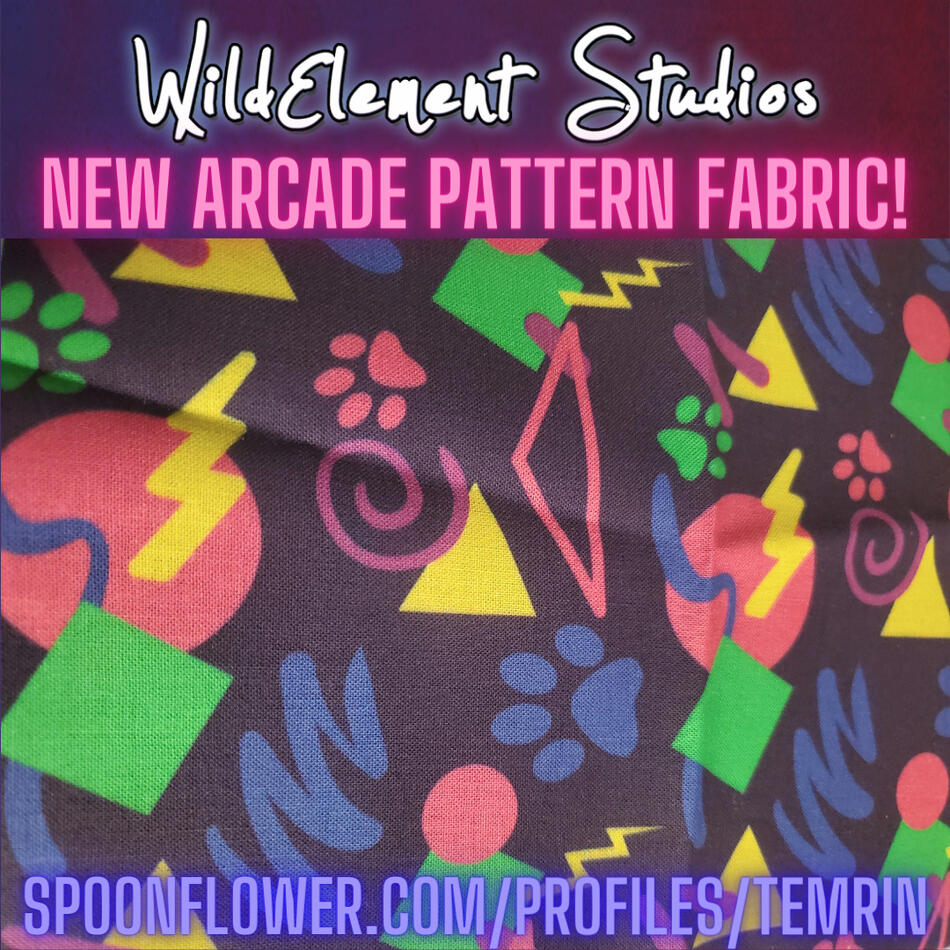 Large Format Prints/PostersLarger than 8.5x11" up to 11x17".
Limited edition, some signed/numbered. Some have free N.A. shipping!ORDER HERE
Buy more than 1 item and save on shipping!Back to Table Image
FINAL COPIES!The final prints of these runs. Backed, signed and come with bonus goodies!ORDER HERE
Buy more than 1 item and save on shipping!Back to Table Image
Canvas Swap Zine MerchHelps keep Canvas Swap Zine running. All are in limited supply.Buy Wristbands Here
Buy Sticker/sheet, Pin & Button HereBack to Table Image
MagnetsOnce they are gone, they are gone! Purchase singles or the whole set while supplies last.Rectangular Set Here
Autumn Sphynx Cat HereBack to Table Image
Blacklight Reactive CharmsThese beauties glow under blacklight! Some come with a keychain, some with a charm strap; this is not customizable.Buy Charms HereBack to Table Image

MLP ATCs PrintsLimited Artist Trading Card Prints & Originals. The original Chrysalis ATC glows under blacklight!Buy ATC Prints Here
Buy ORIGINAL ATCs HereBack to Table Image
BC Floods Donation Drive
Donation Drive is now CLOSED!
---
Current Total Received:
Commissions: $575.23 CAD
Gartic Phone Shenanigans: $99.53 CAD
Ko-fi Donations: $139.85 CAD
TOTAL: $814.61 CAD
---
Donated to:
1) Migrant Rights Network: $270 (Complete)
To benefit migrant workers displaces and out of work due to floods
2) Abbotsford Disaster Relief Fund: $270 (Complete)
To benefit Abbotsford recovery directly
3) Ki-Low-Na Friendship Society: $270 (Complete)
To benefit locals in need of mental health services, housing, food, and more!The extra $4 raised was put aside to cover extra transfer fees on our end, or to help cover fees where applicable, for the charities/orgs.
WHATS THIS ABOUT?
Mid November 2021, British Columbia, Canada, experienced a months worth of rain in a day, which caused unprecedented damage after a summer full of devastating wildfires. (More rain is expected!)Vancouver and much of the surrounding areas have been cut off from the rest of the province by land due to highway washouts, mudslides, extreme flooding and continuously dangerous landscapes. Entire townships are/were underwater and many folks have been displaced from their homes or have unsafe homes to return to and rebuild, and more.This donation drive is to help fund relief and rebuilding efforts.
---
SCHEDULE
| Date | Time (PST) | Artist | Info / Links |
| --- | --- | --- | --- |
| Nov 27th | 12-3pm | Temrin | Streaming on Picarto | Twitch | Piczel | Tigerdile |
| Nov 27th | 1:30-4:30pm | Sixel | Streaming on Twitch |
| Nov 27th | 7pm (Maybe during earlier streams as well) | Multiple Artists | Gartic Phone Big thank you to all who participated! Click here to find the Gartic Phone game Gifs! |
---
Donate directly to folks in need with some charities below! These are not the only ones out there and
Please do your own research on these charities. I've done the best I can to provide links to things that seem to be legitimate and good, but I do not guarantee it! I'm only human.
| Charity/Link | Information |
| --- | --- |
| Migrant Rights Network | Support Migrant Farmworkers Displaced by BC Floods |
| Abbotsford Disaster Relief Fund | This fund supports front-line agencies providing essential services to affected families and businesses. |
| BC Search & Rescue | BCSARA advocates on behalf of the 79 GSAR groups and the over 3,000 hard working professional volunteers, and trained, members-in-training, and resources volunteers who donate hundreds of hours of training in order to search for and rescue hundreds of subjects every year. |
| Red Cross | The Canadian Red Cross is working to get help to people in and around affected areas as quickly as possible and provide humanitarian assistance for new needs as they arise. Money raised will enable the Red Cross to carry out relief, recovery, resiliency and risk reduction activities in and beyond the region at the individual and community levels. |
| Aide for Paws & Rescue Society | E-transfer (where available) donations to aide4paws@gmail.com |
| Aldergrove Pet Sanctuary | This fundraiser is specifically for the Sanctuary as it was hit by the floods and needs to restock, rebuild, etc. |
| Vancouver Humane Society | Offering veterinary assistance funds for flood-impacted pets of all sizes |
| Misc GoFunMe's | Various families and communities looking for help in rebuilding after the fires and floods. |
Contact
Contact me at any of the social media sites in the footer or via email with the form below.Please keep in mind that I generally work Mon-Fri ~10am-5pm Pacific but these can change. Expect an answer within 48 hours unless it's a holiday or I've stated on social media that I'll be away for a time.Thank you for your understanding!
---